The 1970's was a decade to remember…
A time of excess, big hair, disco, and (of course) classic VW campers, it is still widely celebrated today, so why not host your own 1970's themed party!?
Make a Smashing Playlist
Music is the backbone to any great party, and with the 70's being recognised for its wide range of energy-filled quality music, a great playlist is a must!
The 70's is best known for disco, with great music, like from the Bee Gees, Boney M and Earth Wind & Fire, being key to any 70's party. These are guaranteed to get your friends onto the dance-floor and generate the groovy vibe you're looking for!
The music of the 70's didn't stop there though, with rock, soul and funk also being hugely popular. From Led Zeppelin to Marvin Gaye, you're guaranteed to find some truly amazing music for your playlist!
70's Themed Activities
There is endless fun to be had at a 70's themed party and countless activities for you and your guests to get involved in.
One fun idea is learning dance moves, this being a massive part of the 70's nightlife and disco scene. Some popular routines include 'the hustle', 'the time warp' and 'the robot', all of which are easy to learn (most can be found on YouTube) and great fun when dancing along to your favourite 70's bangers!
Another great way to get into the 70's spirit is to make your shindig a costume party and hold a costume contest for the grooviest person! Fashion was integral in the 70's, with big hair and psychedelic clothes being staples of the decade. 70's style costumes can be found all over the internet, and tie dye clothing is another great way to look the part! We also provide a glitter bar as part of our services – fully equipped for all your sparkly needs and perfect for any costume party!
Keeping the memories of all this fun alive is of course also incredibly important, especially when you're all dressed up in your 70's finery. This is also where we can help! Our photobooth, housed in a classic 1970's VW campervan, is the perfect compliment to any 70's themed party, adding that extra bit of nostalgic magic and a whole lot of fun too! To find out more, head to our classic campervan photobooth page on our website. 
Groovy Decorations
The 70's is also famous for its psychedelic decor, with there being a huge amount you can do to re-create the famous 70's vibe!
Some great decoration ideas include disco balls, lava lamps, green shag rugs, beads and of course a classic 1970's VW campervan – the perfect way to truly transport yourself and your guests back in time…with a difference. Peace and Love!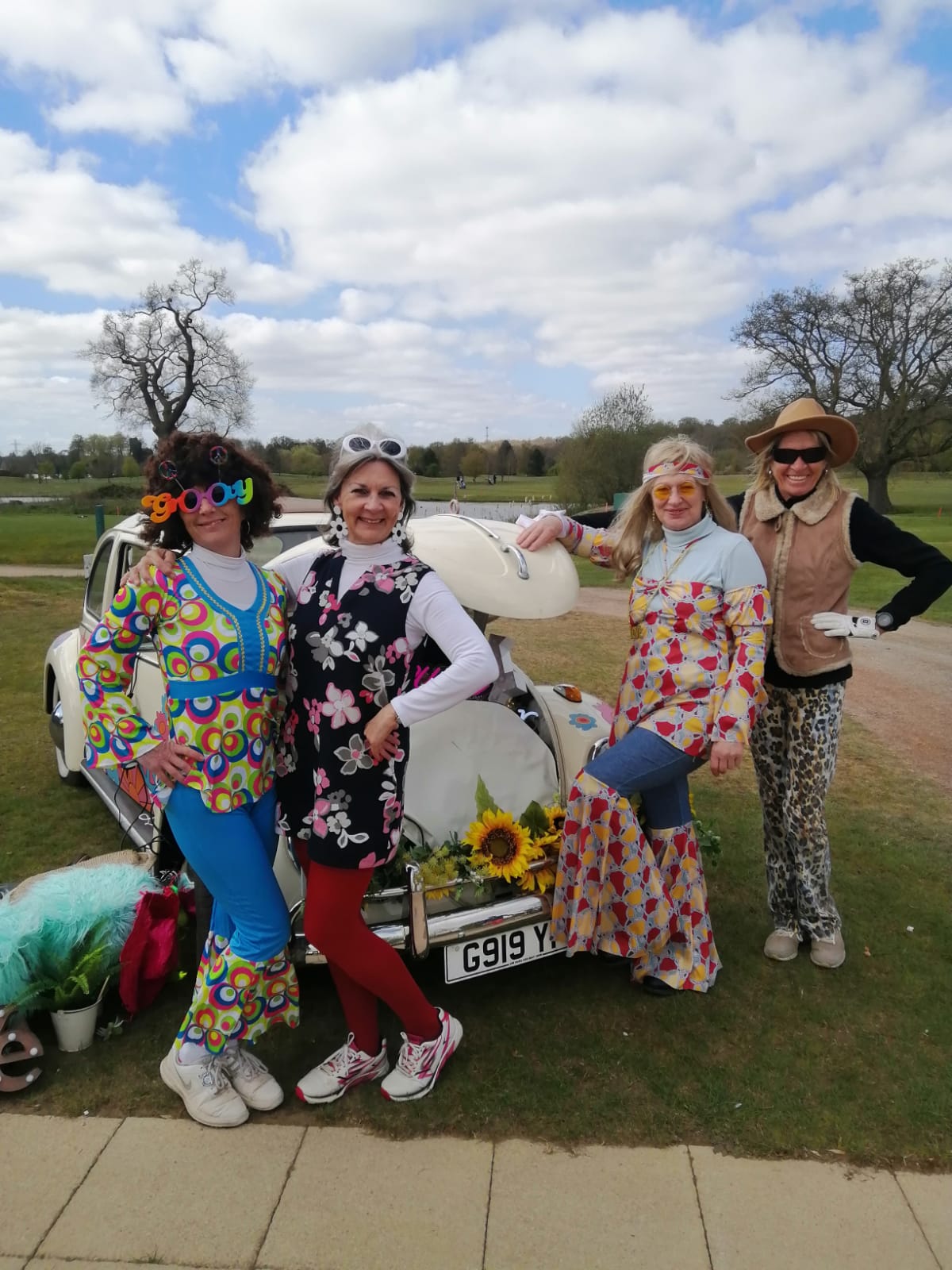 Book Today
All our campervans are original classic 1970's VW's and are available to book for your party today! If you would like to book or take a peak at the wide variety of services we provide such as our wedding car hire, prom car hire and ice cream bar, please visit our website at www.buttercupbus.com. 
We very much look forward to speaking to you about how we can help make your party or event a success! If you love the 70's, then you'll love us!
About the author
Nathalie
I'm Nathalie, a mother with two little ones who love going out in the campers – be it a trip to the supermarket, or a holiday by the coast! My experience is pretty mixed… I studied to become an anatomist, wore a white coat and was a bit nifty with a scalpel when it came to dissections… but somehow ended up working for a software company and then specialised as a business consultant (for 15 years), gaining useful skills to set up my own company Buttercup Bus Vintage Campers… I love to eat cheese – the smellier and mouldier the better… hate ironing, have a handbag filled with lipstick and spanners… and I have a passion for all things VW…
See previous blog posts below.