The Blog Spot
Buttercup Bus Vintage Campervan Hire
Hello! Thank you for popping by to visit our blog space…. see this spot as an extension of our kitchen table, where we can often be found with a cuppa in one hand, and a large slice of cake in the other, chatting about anything relating to VW campers, beetles, their adventures and friends… so don't be shy… pull up a chair and have a browse through the Buttercup Bus Vintage Campervan Hire Blog– and if there is anything industry related, that you would like to see featured, then do get in touch!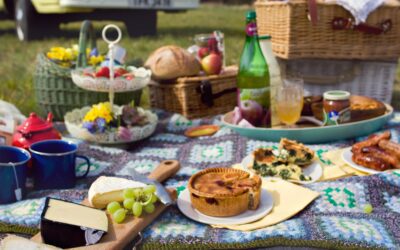 Best Surrey Picnic Places Surrey is among the most naturally beautiful counties in the UK. An Eden of pretty villages and scenic spaces, it is the perfect setting for a scrumptious picnic. We've compiled a list of all the best places to visit on your Surrey campervan...
read more
About me
Nathalie
I'm Nathalie, a mother with two little ones who love going out in the campers – be it a trip to the supermarket, or a holiday by the coast! My experience is pretty mixed… I studied to become an anatomist, wore a white coat and was a bit nifty with a scalpel when it came to dissections… but somehow ended up working for a software company and then specialised as a business consultant (for 15 years), gaining useful skills to set up my own company… I love to eat cheese – the smellier and mouldier the better… hate ironing, have a handbag filled with lipstick and spanners… and I have a passion for all things VW…
Do get in touch via the contact form below, if you would like more information on any of our campervan hire services.