We were absolutely thrilled when Eva from
Marie Marry Me
contacted us about collaborating for a Surrey Wedding Bohemian style shoot. We would be rocking up with our pretty Beatrix Beetle, ready to join an amazing team of suppliers at Hambledon House wedding venue in Surrey. The shoot was taken during that crazy May wet weather – and to quote Eva, "This is how a shooting looks when you have to fight against the weather by changing almost all you've planned, and the results are still as good as imagined". The results are truly stunning, capturing a dreamy story of three beautiful ladies, arriving at a gorgeous venue in the countryside, where they embark on a enchanting adventure.  
Credits to the amazing team of collaborators who made this Surrey Wedding Bohemian Style shoot possible:
Planner & Stylist @verdigris_event_design | Venue #blankcanvasweddings | Gowns @otaduy  | Shoes @rachelsimpsonshoes | Lingerie @BrightonLace | MUA @makeupbyhels  | MUA & Hairstylist @lenanixon | Models: @jcamylee  @hanna_lyn_hughes @katja.cem | Picnic stuff #teaandlace | Drink dispensers @theweddingomd  | Fascinators and hats #fairylovefamily  | Vintage car #buttercupbus | Flowers @fineflowersco  | Calligraphy @jbcalligraphy | Jewellery @chia_designs | Film & Photo @mariemarrymeinc Special thanks to @erase1vez1boda and @sara.cuadrado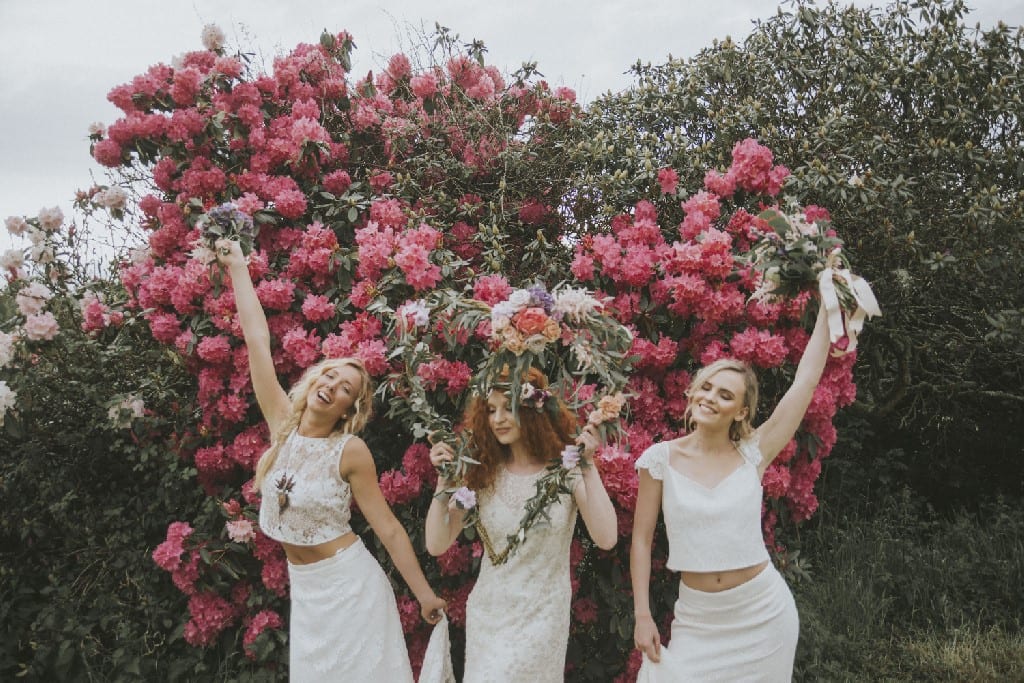 Thank you Eva, for inviting us to join the collaboration. Beatrix Beetle really enjoyed meeting you and all the collaborators. The pictures and video are absolutely gorgeous. Who would have thought that the shoot was taken around a day of torrential rain! In my mind, this makes the results even more impressive.
Do check out the video at the top of this blog post, as the music is spine tingling, as is the footage.
We have posted a gallery below, with more of the beautiful pictures from the Vintage Surrey Wedding Bohemian Style shoot at Hambledon House.
Beatrix Beetle is part of the Buttercup Bus fleet and lives in Croydon. She can be hired (along with the 5 vintage campervan brothers and sisters) for weddings across Surrey, Kent, Sussex and 40 miles from Croydon.
All photo and video footage in this blog is credited to the super talented Eva and Marie Marry Me.