Learning about the history of these iconic vehicles whilst having fun painting your very own miniature campervan
Last month, I was lucky enough to meet Sy, the owner of Creative Camper Club (based in Streatham, South London). He is an absolutely lovely chap, and you can see the passion that he has for Campervans. It wasn't long before we started rabbiting on about our fave topic, and I found out about his awesome business.
When Sy popped over to Buttercup Bus VW Campers HQ for a cuppa, he brought with him two of his VDubTub model paint kits – intrigued?? – My two children certainly were….. ahem…. and so was I!!!
The VDub Tubs were well thought out. As well as the funky plaster of paris model of an iconic VW bus, it contained the little details for a model painting session – disposable plastic aprons, two paint brushes, and a lovely collection of paint.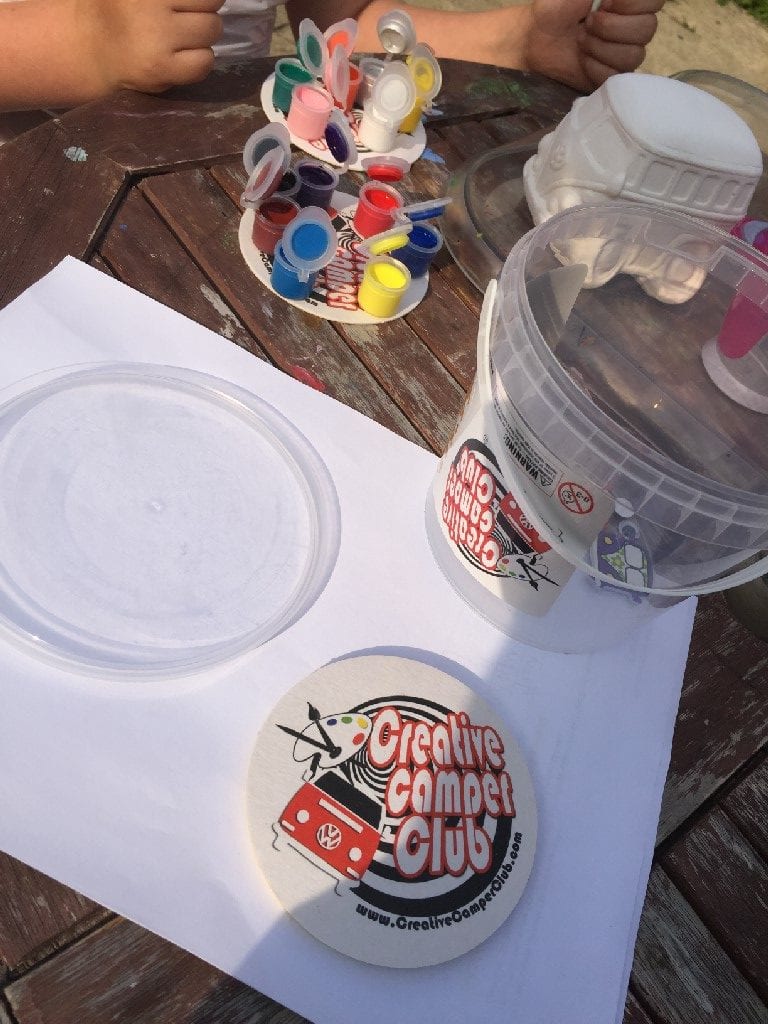 We don't stop playing because we grow old; we grow old because we stop playing.
How can I get down with some Creative Camper Club fun??
There are lots of ways that you can get involved, from booking a Creative Camper party to ordering an arts and crafts VDub-Tub.
Kids and Grown-ups parties The Creative Camper Club comes to your venue with their 1970s VW Camper. Whilst getting creative with your own painted campervan, you can learn about the history of these iconic vehicles and immerse yourself in the era, with a '70's soundtrack.
VDub-Tubs to get creative at home These are the awesome kits that my own children enjoyed painting. They would make a great gift for both children and adults!!
School events The Creative Camper Club are not too cool for school, as they offer extra curricular activities, so you can really bring those history lessons alive, stepping back in time with a real, classic campervan and sharing the experience whilst having fun painting your very own model camper! All their host drivers are DBS cleared to work with children.
I came across this quote, and thought that it was rather apt for the Creative Camper Club, as we are all big kids really. I know that I enjoyed sitting with my girls, helping them to paint their campervans!
If you would like to find out more about Creative Camper Club (based in South London) then check out their website here:  www.creativecamperclub.com
(All photos in this article are Copyright of Vanilla Chinchilla Ltd T/A Buttercup Bus – All rights reserved)