Using flowers to decorate our VW Camper and Beetle wedding cars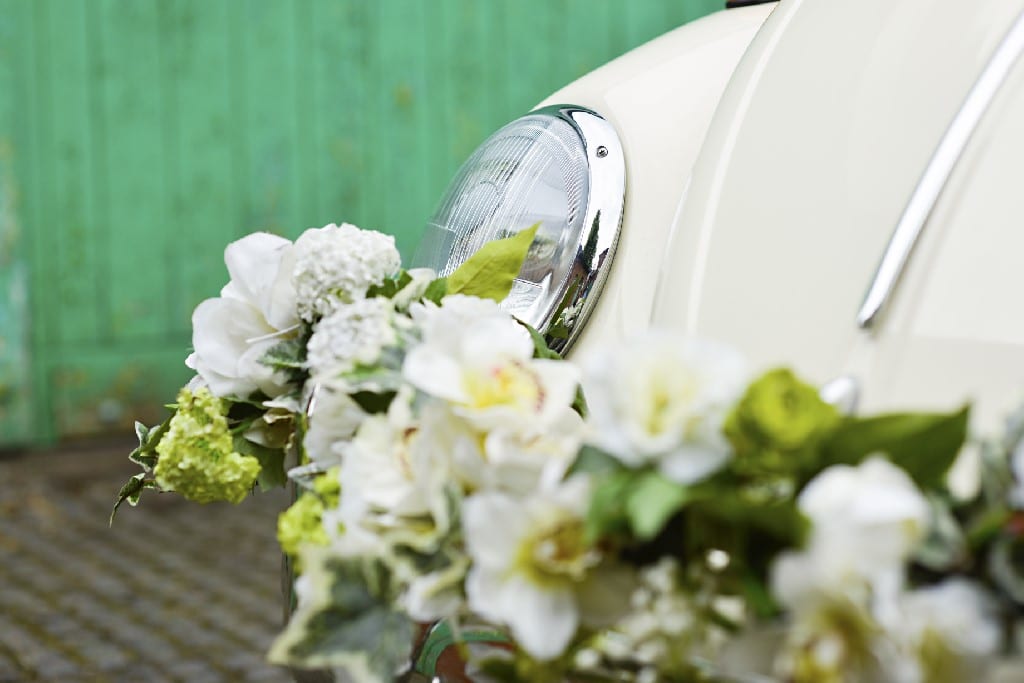 Buttercup Bus VW Campers and beetle hire believe that travelling to your wedding ceremony should be an enjoyable and memorable experience. It is the "extra" things that come with your wedding car that make it special. Our four wheeled friends love to get adorned in beautiful silk flower garlands. We have ours specially commissioned, so that we offer unique floral decorations that capture the personality of our fun campervans and beetle.
They are carefully designed to complement the pastel paintwork and interior soft furnishings, and include little details such as hooks to ensure they fasten correctly. With some of the silk flower garlands, if you look closely we have had special show pieces integrated into the garlands, including pearl beads, and heart shaped decorations.
Our florist knows our wedding campervans and beetle very well, and each time we order a new, bespoke garland, she comes round to look at the campervan, understand the colour scheme and comes up with a new and exciting creative design.
Whilst we have our own garlands that are designed specifically for each campervan, we are always happy to provide a quote for your own, bespoke flower garland to decorate your wedding car. We can even present you with the garland at the reception address, so that you can use it to adorn your top table afterwards – and with it being made of silk, you can always keep it as a beautiful memento of your day.
The campervans wear their flower garlands on the front dash. The beetle likes to wear her flowers on her shiny, chrome front bumper. The beetle also comes with a silk, cream flower arrangement on her back parcel shelf too.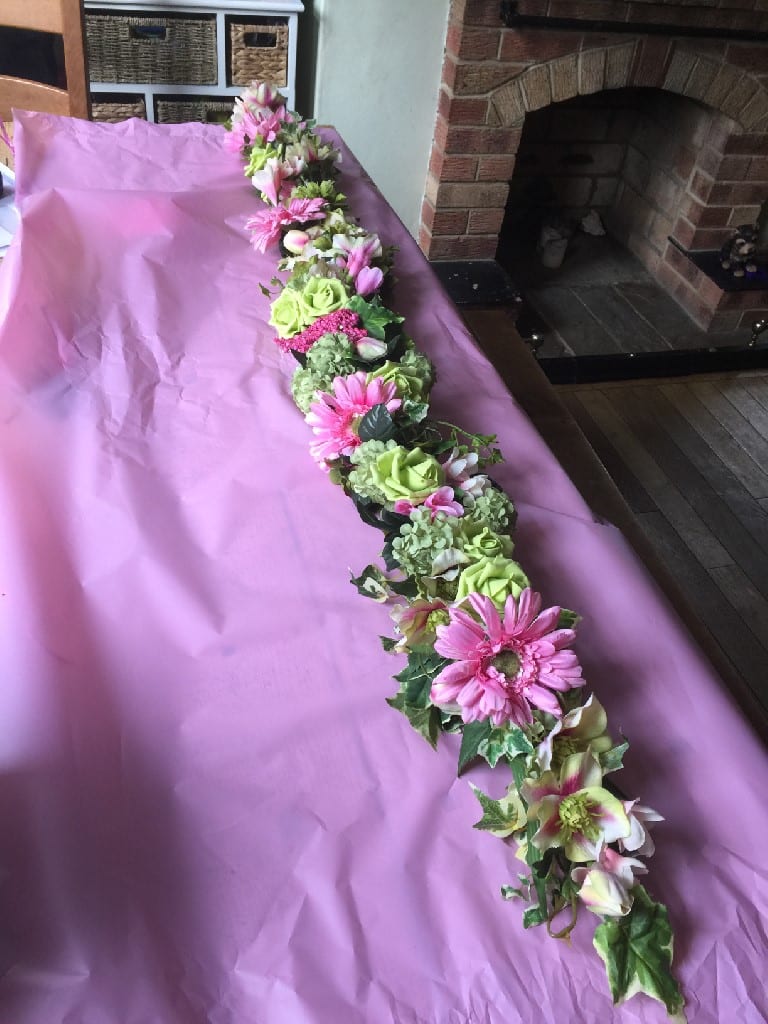 We complement the flowers with pretty scatter cushions. Some of the campers have matching curtains and we love to add a little bunting to finish the effect.
Below are a couple of "iphone snaps" of the garlands on the front dash of Basil Bus and Pushka.
You can find out more about our fleet of pretty pastel coloured campervans and wedding beetles here. Nathalie is always happy to chat about your requirements and the set up in each car.