How to make a wedding car bow using florist ribbon in your choice of colour
At Buttercup Bus VW Camper and beetle wedding cars, we hand tie all our ribbons and bows to decorate our four wheeled friends. This way, we are able to decorate the cars in ribbons in a colour of your choice.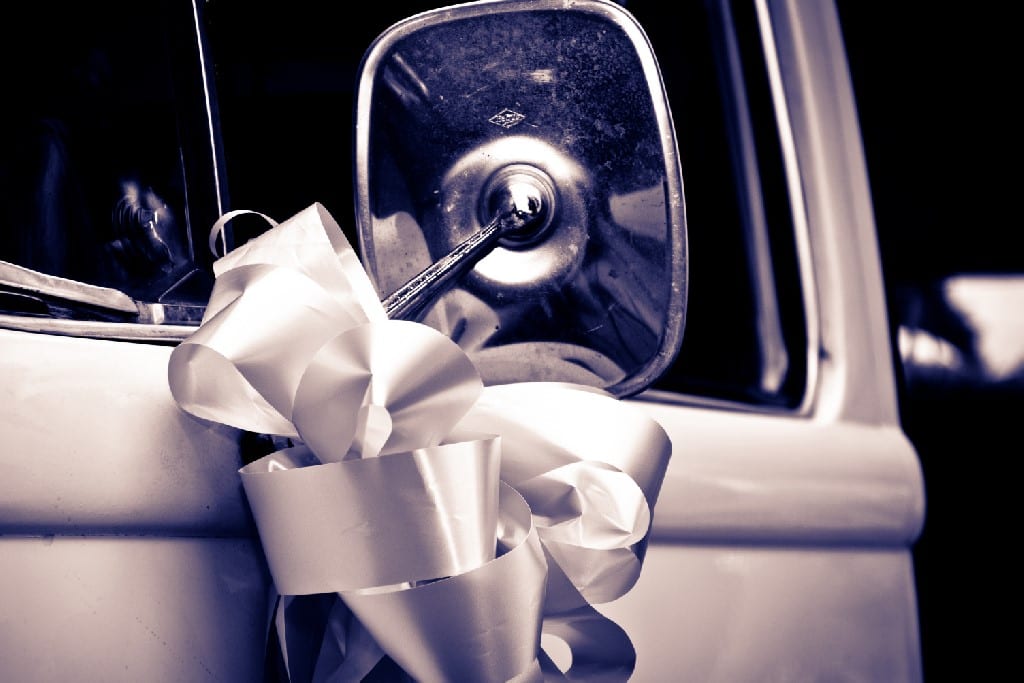 You can make your own florist wedding car bow with this 3 minute video
<iframe width="560" height="315" src="https://www.youtube.com/embed/SyflIUYLRiQ?rel=0" frameborder="0" allowfullscreen></iframe>
On a busy weekend, when we have up to six vehicles going out, all that can be heard at Buttercup Bus HQ is the rustling sound of wedding car bows being tied.
It is not a difficult task once you have got the hang of it. I was lucky enough to have an amazing florist friend who taught me how.
I thought that I would put this short three minute video together to share with you how we make our ribbons and to also demonstrate the care and attention that goes into decorating your wedding cars.
We have lots of ribbons colours in stock
We have access to a huge stock of ribbons, and if you are after something a little different then do not hesitate to ask – we love a challenge – be it mixing different colours together to match a wedding colour scheme, or sourcing a very specific colour.
Here is a picture of me with my little helper, selecting ribbon colours for the wedding cars. As you can see, there is quite a choice!
If you would like to find our more about Buttercup Bus VW Campers, feel free to contact us. Nathalie is on standby to talk wedding campervans and beetles!