Many people contact us, wanting to try out one of our authentic 1970s VW Campers before deciding to take the plunge and buy one for themselves. We think that this "try before you buy" approach is a good idea, as can give people a feel of the driving experience from as little as £99. We are always happy to share our own experiences in choosing and purchasing a camper and can point people in the direction of our trusty mechanic who plays a valuable role in pre-purchase inspections – enabling you to make an informed choice.
Recently, we have found people weighing up the pros and cons of purchasing a new Danbury VW camper against the original T2 models. These customers are looking for the retro feel, but with the modern driving experience – but you don't always need to buy a new (and often expensive at c.£40k) model to gain these benefits. Litesteer is a great example of this, and I have asked Gaby from the creators of this inspirational technology to guest blog with Buttercup Bus and share their amazing product. Over to Gaby: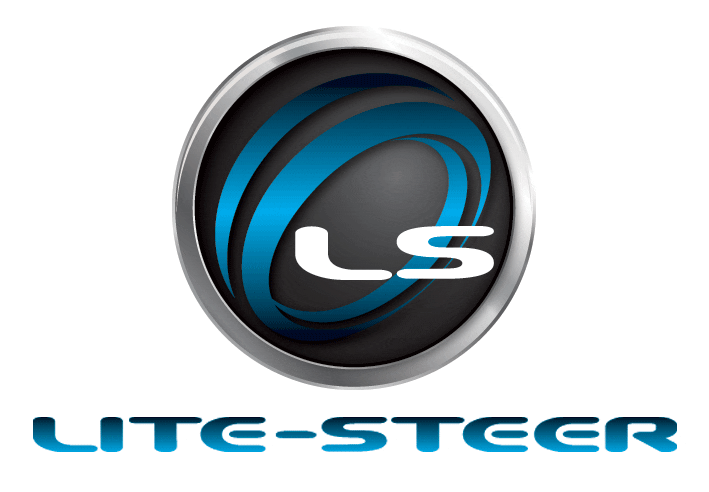 Litesteer is a retro fit electronic power steering system that can be fitted to any VW camper van or classic car. This system was developed by Neil Oakley at Oakley Innovations LLP.
Neil Oakley used to run his own VW specialist workshop and during this time he noticed that many of his female customers were struggling to drive their camper van. Within a few weeks he mocked up the first prototype and on the summer of 2007 it was fitted to a customer's vehicle.  After that he spent many weekends and evenings developing the product further, making it easier to fit and aesthetically more appealing, to the point of using a textured paint finish to replicate that used on the original dashboard. Then in September 2010 this product was launched on the UK market.  By mid-2011 it was clear that what was originally considered as a nice little side line product, actually took over. So at the end of 2011 the existing workshop was closed down so as to solely concentrate on Litesteer.
The Litesteer difference is indeed significant, making parking and cornering at slow speeds effortless and easy. This product is increasingly popular among female customers and older clients who currently finding the camper van driving experience difficult or even impossible – however the young owners appreciate the modern feel that it gives.
"Litesteer has made our camper a pleasure to drive. It was fitted in just a few hours, sits neatly under the dashboard and looks like it should always have been there. The perfect addition to any VW campervan.

AB"
 One of our first customer's was somebody who was recovering from stroke and left him with limited use in his arms, the thought of having to sell his early bay window camper inspired him to search the web for an answer that's where he found us!  He can now drive his van with ease again.
"Hello,

Yes all went well on the journey back thank you. The last few miles home involved a number of right angle blind bends which are normally hard work to negotiate but with the EPAS, what a difference.

Laid back driving in a T2 takes on a whole new meaning when it doesn't require heaving on the wheel to get around slow bends! My initial tendency to over steer quickly disappeared too.

I have refitted the under dash parcel shelf with a modification to allow for the drive unit, and being black it all blends in nicely with the minimum loss of stowage space.

I'm very happy with the work you have done…a neat and professional installation complementing a system that I wish had been available years ago.

Regards

PM"
Litesteer is available for all Classic VW Camper vans, left and right hand drive, even if the bus is lowered. Some of our most popular kits are for the Brazilian kombi (otherwise known as the Danbury) and the late bay.
Fitting Litesteer only takes around 4 hours, depending that the vehicle has no underlying issues. There is no major structural work required, a few bolts in the floor and some wiring and it is all done. This process is completely reversible, just in case you need to sell your van in the original condition.
At the moment Litesteer is only available through fitting centres. This year we are building up a network of fitting centres all of whom we personally train how to fit Litesteer. It is worth checking out our website for regular updates and to see who is the closest to you. As we are aiming to cover the whole of UK we are very interested in finding enthusiastic, reputable workshops to work with.
We are also participating in various shows and open days throughout the year where potential customers able to test our demo vehicle and experience Litesteer first hand before purchase, see the web site for details.
Thanks Gaby! If you would like to find out more about Litesteer, you can contact Oakley Innovations, a family run busniess operating from the heart of East Sussex as follows:
Tel: 01435 883301